Why Meditation?
Meditation seems to be universally thought of as one of the most important and beneficial spiritual practices an aspirant can do. Spiritual gurus, saints, masters, and teachers have been advocating meditation to their chelas and disciples for as long as recorded history. So why is it that they want their students to spend hours and hours on the cushion? Let's look at some of the benefits of meditation.
1. Health: Scientific studies have shown that regular meditation helps to improve heart health. It can also ease chronic pain, and help lower anxiety. Doing meditation every day can even boost your mood and immunity, and resolve pregnancy problems. Meditation helps decrease your metabolism, lowers blood y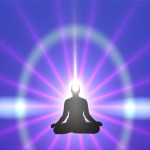 our pressure, and improves your heart rate, breathing, and brain waves. It can even help with IBS.
2. Sleep: Doing meditation every day helps you to relax deeper and sleep better. Some find that the daily practice allows them to actually spend less time sleeping and more time engaged with life because their sleeping time is deeper and more effective.
3. Reduces Stress: Meditation practice done every day helps to set a motion the habit of being calm, centered and in the now moment. Life's ups and downs take on a little less importance. Even when a situation does upset you, you rebound more quickly than a non-meditator.
4. Brain Function Improves: Tests done on college students done at UC California Santa Barbara found that the group who meditated regularly did significantly better on school exams than the control group. The researchers figured that's because meditation helped the students stay focused and improved their memory. It may have also been because the meditators were able to remain calm and not allow anxiety to interfere with their performance.
5. Emotional Balance: It's a fact that people who meditate are usually calmer emotionally and don't let life bother them as much as the average person. After meditating for a while a person tends to be a bit more detached from every day thoughts than the non-meditator. For the meditator, a thought occurs but is witnessed in a detached way. There is some distance between the person and the thought so emotions don't unnecessarily get stirred up. On the other hand the non-meditator may have the same thought, but it can immediately kick in their emotions and create all kinds of problems. So the meditator has more time to defuse a thought were as the ordinary mind doesn't.
Now these are all good reasons to want to start or continue to meditate, but what do they have to do with enlightenment? Well, number 5 above (emotional balance) is a good place to start. Followers of Zen, Buddhism, Hinduism, and other teachings know the value of expunging the mind and body of most of its emotional baggage before one experiences self-realization. This is recommended for the mental and emotional safety of the initiate.
Everyone has emotional baggage or trapped negative energy in their body. It gets stuck in your system because you were too young or incapacitated at the time of the event to deal with it. This unresolved emotional baggage gets stuck in your chakras and creates blockages that can reduce the amount of spiritual energy that can flow through your system. It also takes a massive amount of your soul's energy to maintain the illusion that this 3d game is real. One of the side effects of self-realization is a lot of this energy gets freed up all at once. The problem is, if you aren't prepared for it, all that energy comes slamming into those blockages in your chakras and that can create all kinds of problems for you.
'Holosync' and 'Perfect Meditation' are the two very powerful meditation methods I recommend for you to practice daily. They can help to gently stir up and eliminate some of these emotional blockages. When used along with the other techniques I recommend for releasing unresolved negative emotions, your system has a good chance to not only survive enlightenment, but to thrive through the process.
Continuing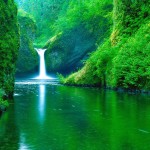 to do meditation, after Self-realization, can be very helpful with integration process as well. For most of us, the initial awakening is just the beginning of the real spiritual journey. The more 'junk' you let go of before awakening the better. However, it seems like there's always more 'junk' so continuing with your meditation practice can be very beneficial.
Using Holosync or Perfect Meditation will also help your physical body begin to gradually adjust and acclimate to the massive increase in energy that will be flowing through it. Before awakening, our bodies are used to just a trickle of this Spiritual energy. However, that all changes after you experience Self-realization and even more so during the integration process.
One of the other benefits of daily meditation with 'Holosync' and 'Perfect Meditation' is that your thoughts begin to quiet down significantly. So you're more detached from your thoughts and there are less of them. That's a win-win situation for any spiritual seeker. And because these meditation systems only require a commitment of one hour a day, you will have plenty of time to get on with your busy daily life.
For the serious spiritual seeker, the most important thing that meditation offers is the opportunity to stay in touch with the Silence, the Stillness, All That Is. That quiet peaceful place that we all instinctively know as Home. And with continued contact with the 'Stillness' during daily meditation, the calm, peaceful Silence gradually becomes more and more a part of our everyday experience.