Self-Realization
Self-realization (Awakening) is the first stage of the enlightenment process which is usually followed by the integration phase and then full enlightenment or God realization. Of course nothing is written in stone here. You can bounce around between all these 'levels' at different times during your development. But generally speaking awakening or Self-realization is followed by a long phase of what is called Integration and after you have become empty then Enlightenment.
Self-realization is the beginning of the end of the spiritual seeker. Don't worry; you're not going to die. It just means that the spiritual seeker, as a fabricated construct by the ego, will be seen through for what it really is. Your seeking is over, but that doesn't mean that you have to give up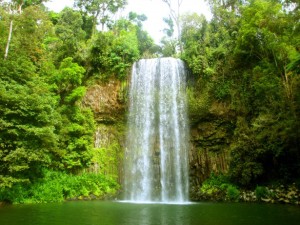 your quest. But it does mean you will have a whole different view point on that quest.
Everybody wakes up a little differently. For some it's a radical shock to their system that can leave them incapacitated for a while. This is a big leap, and can be pretty tough on the person, both physically and emotionally. Some unfortunate souls who wake up in the mind blowing dramatic way don't ever recover and end up locked away in mental institutions. They tried to come through the 'eye of the needle' with all their baggage. This is good reason to start working on releasing your unresolved negative emotions now. Then there are very rare cases where the individual skips the self-realization phase altogether and jumps straight to Enlightenment.
However, for the most part, awakening arrives in a more gradual and merciful fashion. Let's say you've been meditating and doing other spiritual practices for years and one day you notice that the stuff that used to bother you, doesn't anymore. Your mind is quieter and there is a feeling of stillness and peace in your life that wasn't there before.
Or a moment comes where you suddenly realize that who you thought you were was all made up. Just a fabrication of the mind. Your mind stops, a gap between thoughts, and you come face to face with the Silence. You get a glimpse of the Truth and it changes you forever. You see what's behind the curtain. You see what's been hiding out in the open all along. The Stillness that is everything.
That glimpse can last for a second or a year, but you are forever changed. And once you know the Truth, you can't go back. You could try to deny it for a while, but not forever. And why would you deny it? It is who you are and it's everything else too.
Usually after you've been through the first awakening which might last a minute, a week, a month, a year, your old self will begin to return. That's like being thrown out of heaven. There can be a feeling of great home sickness and confusion. This can be really hard to understand and can become very uncomfortable for many souls. You were living in heaven, and now it's gone and you want to know why. You'll do anything you can to get it back because you know that nothing in the physical, emotional and mental worlds will ever satisfy you again. Some call this; 'I got it….I lost it'.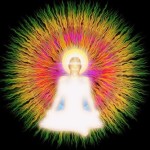 When this happens, you think the Universe, the Silence, has forsaken you. But the Universe knows there is work for you to do. It knows that you would love to just lay back and bask in the glory of this wonderful spiritual love forever. But you are not done yet. The Universe teases you with your first awakening so that it can build up inside of you a longing for Enlightenment that is so strong that nothing will stop you.
Self-realization is really just the beginning of the journey. There are lifetimes of emotional baggage for you to address. Sometimes you get lucky and a lot of your 'stuff' gets burned up in the awakening process. But usually there is lots of self-reflection and forgiving to be done. This is what is called the integration process and it's the next phase in your journey.