The Map From Here to Divinity
The Map
You know….when you go on a journey, it's always a lot easier to get to where you want to go if you have a map. But what about the journey to spiritual enlightenment or Divinity, where's the map?
I just finished reading a gem of a spiritual book called "Awakening Through The Veils: A Seeker's Guide" by Ric Weinman. This spiritual awakening guide book is bound to be a classic someday. No other author that I know of has written a more down to earth practical guide for the spiritual seeker or for those already awake.
How Divinity 
structured the 
Universe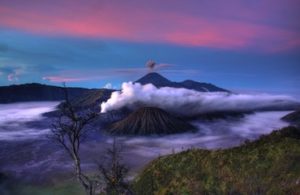 First of all Ric's book explains in depth and detail how the universe is structured, designed and manifested from Divinity to the Physical dimension. In the books appendix he explains how the ten dimensions expand in complexity from one to the next. An example of this is how three dimensional reality is much more complex than two dimensional reality. It's sort of like comparing a 3d Cube to the drawing of a 2d square on a piece of paper. The cube is much more complex than the two dimensional square. The fourth dimension adds the element of time so you end up with an infinite number of cubes. And so it goes with each higher dimension adding more and more complexity.
Now what's really cool is that he describes how these ten dimensions are also how Divinity (All That Is, God) creates an ego structure and how that ego structure eventually becomes a what some call a Soul and then eventually inhabits a physical body. The faint veil of ego is created starting from the highest dimension (the 10th) and each subsequent dimension adds more and more density to the ego until it ends up at the physical level. This partly explains why there may be faint remains of ego after an initial awakening and even after years (or lifetimes) of integration work. Our separation from the God Head and the creation of the ego structure began at a very high level.
All this creation for the purpose of Divinity (Formlessness) to experience Itself as Form. Divinity decided to create form as a separate part of Itself but without that part knowing what it actually is. It was created without it knowing Its Devine origin. It was created instead with only the potential for becoming awake and aware later on. Otherwise Divinity's game of 'hide and seek' with its self would be pointless. That's why you hear people who have awakened say; 'I didn't wake up, everything woke up' because what wakes up is Divinity to Itself.
Divinity Pulled the Wool Over Its Own Eyes…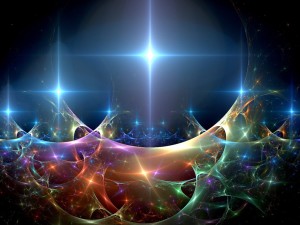 Divinity pulled the wool over Its own eyes so that its creations (extensions of Itself – Us) could experience form and all that that entails. Then at some later point the potential for awakening and awareness inside each of its creations could wake up to itself. Explaining how this process works is what this book is all about.
The book covers the awakening process about as far as a human can go while still in the body. Each dimension correlates to a veil of distortion or level of ego distortion that must be realized and released before moving on to the next veil (dimension). Working through the veils seems to correlate with what some spiritual teachers like Adyashanti teach about the symptoms of 'embodiment' and compares with some of the experiences that he and his students have had.
The Core Veil
The first three chapters of the book delve into what I call Self-Realization, what it is and what it's not. I've written a little about this in some of my other posts but Ric goes a lot deeper into the subject. He begins by explaining what actually happens during the initial awakening or as he puts it; 'Loss of the Core Veil'. He also touches on the importance of language in writing a spiritual book and how some common spiritual words can be misinterpreted. NOTE: There are a lot of new words and concepts introduced in this book so you may want to get a note pad and study it like you would a college text until you become familiar with the terminology.
In later chapters Ric gives some good advice on aligning yourself with a karmic spiritual teacher or an Avatar and then using specific meditations to accomplish reaching the next level or veil. The meditations that Ric talks about in his book have you looking deeper and deeper into your core and seem to be somewhat similar to Dr. Frank Kinslow's 'EuStillness Techniques'.
Karmic Knots
In another part of the book he talks about how he made an interesting discovery regarding what he calls 'karmic knots'. He claims that letting go or releasing these 'karmic knots' is vital to getting the seeker ready for dropping the 'core veil' or what I call Self-Realization. As I have written elsewhere on this site letting go or releasing your past unresolved negative emotions is all part of getting ready for self-realization and may still be of great importance durring embodiment. It is a vital part of moving forward on the enlightenment path. More on how to release karmic knots is found in Ric's other book; 'Vortex Healing' and you may want to consider picking up both books as they complement each other very well.
There is so much more that I could share about this book. I've barely scratched the surface with this short entry. But I think I will leave the rest of the gems found in this text for you the reader to discover.
The journey from 'seeker' to being fully awake is fraught with peril. There are no guarantees in this undertaking. The road can be long and hard or short and sweet.  It's up to you to decide how you want to travel it. So many spiritual aspirants are searching for direction; they're looking for a guru, a teacher, a map, or a guide book to show them the way. This book and the map presented can make your journey a lot easier. The information in it will help you und
erstand what is happening to you a long the way and you'll have an idea of what to expect next. I highly recommend it!
You can find the book on Amazon in paperback or Kindle Here.
Ric's website: http://www.vortexhealing.org/index.html
Ric's interview on Buddha at the Gas Pump: https://batgap.com/ric-weinman/